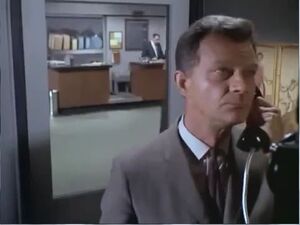 CONTROL agent killed while investigating the smuggling of counterfeit money into the us by KAOS.
47 is also the head negotiator for the Guild of Surviving CONTROL Agents (GSCA) and before he dies he passes this position on to Maxwell Smart.
Portrayed by Pat McCaffrig [Episode #32: "Strike While the Agent is Hot"].