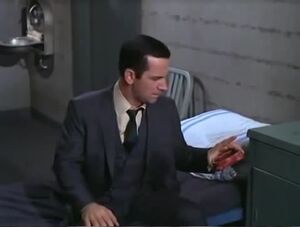 Coastal resort city in Atlantic County, New Jersey, United States, known for its casinos, boardwalk, and beaches [Wikipedia].
According to a souvenir ashtray discovered by Maxwell Smart while being held captive by KAOS agents, KAOS held a convention in Atlantic City in 1923 [Episode #22: "Smart the Assassin"].
Atlantic City is the site of a bald-headed men's convention where Max, 99 and Fang go in search of a KAOS agent who is believed to have a secret code tattooed on his scalp [Comic Story #1: "The Hairless Hound Caper"].