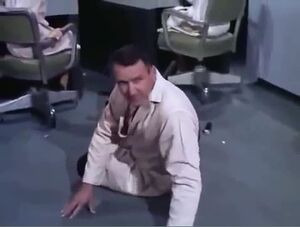 "Sorry about that, Bellamy. I didn't know the violin was loaded" - Maxwell Smart.
Bellamy has the leg of his stool shot out from under him by Maxwell Smart moments after Max is handed Professor Parker's violin gun.
[Episode #26: "Hubert's Unfinished Symphony".]
Reality Check: The name Bellamy likely refers to Get Smart director Earl Bellamy.