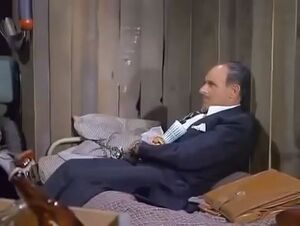 Presumed home country of the Boluvian Prime Minister kidnapped while visiting Washington by the Purple Knights motorcycle gang for payment by KAOS.
After agents Maxwell Smart and 99 rescue the PM from the gang's clutches, Boluvia's Embassy makes a congratulatory call to CONTROL on his safe return.
[Episode #71: "The Mild Ones".]
Reality Check: The similarity between the name Boluvia and Bolivia may or may not be coincidental.