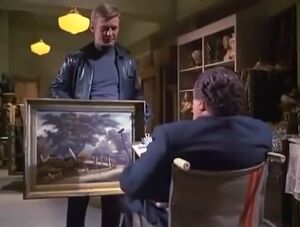 $20 million collection of art objects which Leadside and his assistants Norman and Kelley steal from the National Museum in Washington.
The origin of the name Burlington is not explained but it is likely that of a benefactor who donated or bequeathed the collection to the museum.
The collection includes items such as a Gaugin painting and a Ming Dynasty statuette.
[Episode #109: "Leadside (Episode)".]