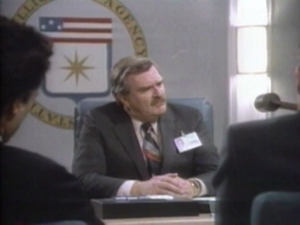 Head of the United States Intelligence Agency in Washington DC.
When faced with the re-emergence of the long-dormant KAOS organization Commander Drury recognizes that his agency lacks the expertise to combat the threat and does the only thing he can do - recall Maxwell Smart to active duty.
Portrayed by Kenneth Mars [TV Movie: "Get Smart, Again!"].