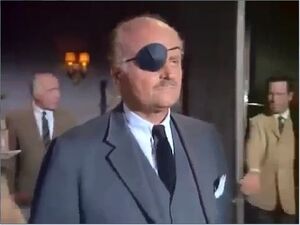 Head of British CONTROL who conducts secret briefings under the Umbrella of Silence despite the fact that the smoke from his pipe tends to accumulate inside the device.
As it transpires, the industrious Commander Hathaway is not only a KAOS double agent but "X", the elusive head of the Scorpion Gang of thieves, too.
Portrayed by Eric Brotherson [Episode #70: "That Old Gang of Mine"].