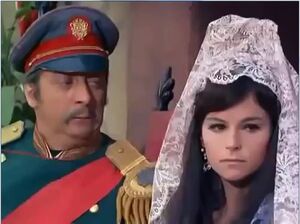 Daughter of Don Carlos, the rightful presidente of the Latin American country of San Saludos who is being held prisoner by the ruthless dictator General Diablo Pajarito.
When Isabella refuses to marry Pajarito, he throws her into prison along with her father until they are rescued by CONTROL agents Maxwell Smart and 99.
Portrayed by Jana Taylor [Episode #61: "Viva Smart"].