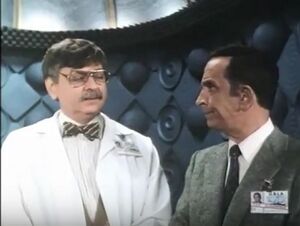 Scientist working for the United States Intelligence Agency.
Among Dr. Denton's inventions is the astounding Hall of Hush where the spoken word is transformed into visible verbiage as a means of thwarting eavesdroppers.
Portrayed by Danny Goldman [TV Movie: "Get Smart, Again!"].
Reality Check: Dr. Denton shares his name with a brand of blanket sleepers.