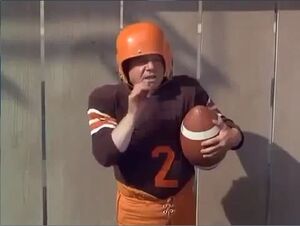 Diminutive KAOS agent seen disguised as a little boy wearing a football uniform to deliver stolen information encoded in the ball's laces.
Note that the name El Lobo-Ito appears in the credits but is not used in the episode itself.
Portrayed by Billy Curtis [Episode #62: "Witness for the Persecution"].