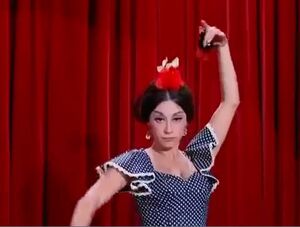 CONTROL agent whose cover is a dancer at the cantina in the town of Mira Loma, Mexico.
Esperanza is killed by Mira Loma Chief of Police Valdez on the orders of KAOS agent Dietrick while trying to transmit the location of the avian statuette known as the Tequila Mockingbird using her electronic castanets.
Portrayed by Poupee Bocar [Episode #103: "Tequila Mockingbird"].