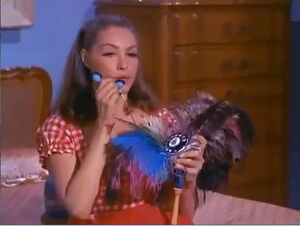 Telephone concealed in a feather-duster.
Used by KAOS agent Ingrid while posing as a maid in Max and 99's apartment [Episode #96: "The Laser Blazer"].
A similar device is used by 99 when working undercover as Nina, the maid at the Bulmanian Embassy [Episode #132: "How Green Was My Valet"].