Jurassic World: Dominion Dominates Fandom Wikis - The Loop
Play Sound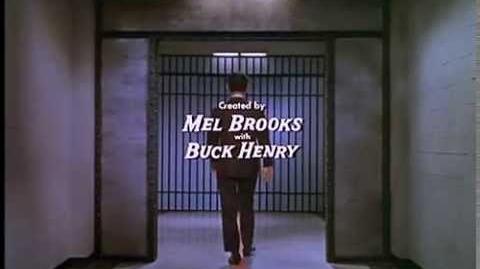 Broadcast on NBC, 1967-68; 26 episodes.
Produced by Burt Nodella (except #3, #4, #7, #8, & #13, produced by Jess Oppenheimer).
Executive Producer: Leonard Stern.
Owing to an advertising deal Max now drives up in a blue Volkswagen Karmann Ghia, although he continues to use the Sunbeam in the episodes. The Hall of Justice building now representing CONTROL headquarters is actually in Los Angeles.
Episodes
[
]
| Episode | Title | Original Airdate | Writers | Director |
| --- | --- | --- | --- | --- |
| 01 | Viva Smart | Saturday, Sept. 16th, 1967 | Bill Idelson, Sam Bobrick, Norman Paul | James Komack |
| 02 | Witness for the Persecution | Saturday, Sept. 23rd, 1967 | Sam Bobrick, Bill Idelson | James Komack |
| 03 | The Spy Who Met Himself | Saturday, October 7th, 1967 | Phil Leslie, Keith Fowler | Gary Nelson |
| 04 | The Spirit Is Willing | Saturday, October 14th, 1967 | Arne Sultan | Norman Abbott |
| 05 | Maxwell Smart, Private Eye | Saturday, October 21st, 1967 | Elroy Schwartz | Bruce Bilson |
| 06 | Supersonic Boom | Saturday, October 28th, 1967 | Ben Joelson, Art Baer | James Komack |
| 07 | One of Our Olives Is Missing | Saturday, November 4th, 1967 | Jess Oppenheimer | Jess Oppenheimer |
| 08 | When Good Fellows Get Together | Saturday, November 18th, 1967 | C. F. L'Amoreaux | Sidney Miller |
| 09 | Dr. Yes | Saturday, November 25th, 1967 | William Raynor, Myles Wilder | James Komack |
| 10 | That Old Gang of Mine | Saturday, December 2nd, 1967 | Phil Hahn, Jack Hanrahan | Norman Abbott |
| 11 | The Mild Ones | Saturday, December 9th, 1967 | William Raynor, Myles Wilder | Gary Nelson |
| 12 | Classification: Dead | Saturday, December 23rd, 1967 | David Ketchum, Bruce Shelly | Norman Abbott |
| 13 | The Mysterious Dr. T | Saturday, December 30th, 1967 | William Raynor, Myles Wilder | Gary Nelson |
| 14 | The King Lives? | Saturday, January 6th, 1968 | Gloria Burton, Don Adams | Gary Nelson |
| 15 | The Groovy Guru | Saturday, January 13th, 1968 | Norman Paul, Burt Nodella | James Komack |
| 16 | The Little Black Book, Part 1 | Saturday, January 27th, 1968 | Jack Hanrahan, Phil Hahn | James Komack |
| 17 | The Little Black Book, Part 2 | Saturday, February 3rd, 1968 | Jack Hanrahan, Phil Hahn | James Komack |
| 18 | Don't Look Back | Saturday, February 10th, 1968 | Phil Leslie, Norman Paul | Don Adams |
| 19 | 99 Loses CONTROL | Saturday, February 17th, 1968 | William Raynor, Myles Wilder | Bruce Bilson |
| 20 | The Wax Max | Saturday, February 24th, 1968 | James Komack | James Komack |
| 21 | Operation Ridiculous | Saturday, March 2nd, 1968 | Norman Paul | James Komack |
| 22 | Spy, Spy, Birdie | Saturday, March 9th, 1968 | William Raynor, Myles Wilder | James Komack |
| 23 | Run, Robot, Run | Saturday, March 16th, 1968 | C. F. L'Amoreaux | Bruce Bilson |
| 24 | The Hot Line | Saturday, March 23rd, 1968, | Phil Hahn, Jack Hanrahan, Red Benson | Gary Nelson |
| 25 | Die, Spy | Saturday, March 30th, 1968, | Phil Hahn, Jack Hanrahan, Gerald Gardner, Dee Caruso | Gary Nelson |
| 26 | The Reluctant Redhead | Saturday, April 6th, 1968, | Leonard Stern | James Komack |