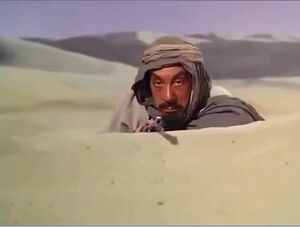 Arab guide working with British agent Forsythe in North Africa. The pair join forces with Max and 99 in their search for a KAOS missile base in the Sahara Desert
Hussein is killed by being buried in the sand with a canteen of water just out of his reach.
Portrayed by Michael Corhan [Episode #56:Appointment in Sahara"].