"A foggy day in London town - it has you low and it has you down."
- Maxwell Smart (quoting from the song A Foggy Day (in London Town) by George and Ira Gershwin).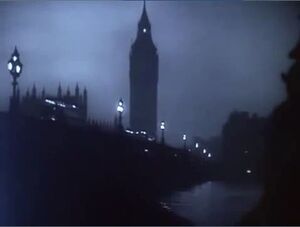 Capital city of England and the United Kingdom and the location of the headquarters of both British CONTROL and British Intelligence as well as Scotland Yard, the London Palladium, and one of Frank Valentine's Pussycat Clubs.
See London at Wikipedia.