This article is about the KAOS agent. For the obstreperous child see Luden Dickey.
---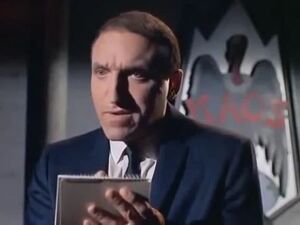 "No torture. I don't know what happened. This used to be a fun outfit" - Luden
KAOS
agent who favors torture as a means of extracting information rather than more modern methods such as the
truth serum
advocated by scientist
Seidlitz
.
Portrayed by Len Lesser [Episode #37: "The Decoy"].