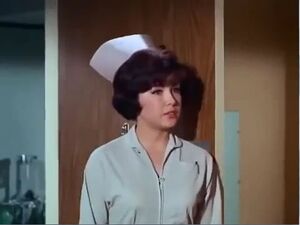 Actress who appears in a number of second season episodes in non-speaking, mostly uncredited roles, most notably as Siegfried's "personal secretary" Lili in Episode #55: "How to Succeed in the Spy Business Without Really Trying".
Other appearances include the woman at the museum in Episode #49: "The Mummy" and the KAOS harem girl in Episode #51: "The Man from YENTA"
Her only credited role is as a KAOS agent undercover as a nurse in Episode #60: "A Man Called Smart, Part 3".
See IMDb entry.