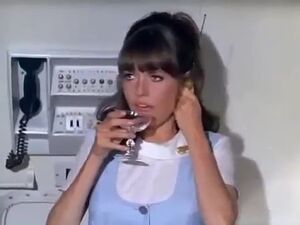 Two-way radio comprised of a martini and an olive.
The user talks into the martini and listens to the olive, after first extending an antenna from the latter.
Part of a suite of refreshment-themed communications devices which also includes the Coffee and Donut Radio and the Sandwich and Potato Chip Phone used when Max and 99 are undercover as an airline passenger and stewardess.
This should not be confused with the Olive Receiver used by KAOS.
[Episode #89: "Closely Watched Planes".]