Get Smart Episode #126, Season Five #14.
Plot
[
]
KAOS is using a radio drama program to send messages to their agents so 99 takes a job as secretary to the show's writer, producer, director and star - the great Hannibal Day himself - to find out how.
Synopsis
[
]
Characters
[
]
Others
[
]
Weapons and Gadgets
[
]
Locations
[
]
Trivia
[
]
99 complains to the Chief about not being given dangerous assignments since he found out she was pregnant and being relegated to courier duty. However, in the previous two episodes she risked her life on important missions including one to the North Pole without Max.
Victor Buono (King Tut) is one of four Get Smart guest stars who also played villains (or villainesses) on the Batman TV series, the others being Cesar Romero (Joker) in "The Reluctant Redhead", Julie Newmar (Catwoman) in "The Laser Blazer", and Vincent Price (Egghead) in "Is This Trip Necessary?".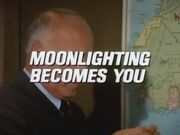 Reality Check
[
]