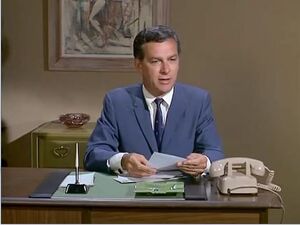 CONTROL agent who is Maxwell Smart's eighth choice to be Best Man at his wedding.
Due to security concerns over his previous choices, Max takes the unusual step of issuing the invitation by letter. Nevertheless, KAOS somehow anticipates this and Prewitt is poisoned when he licks the envelope seal when preparing his acceptance.
Portrayed by Bill Bradley [Episode #92: "The Worst Best Man"].