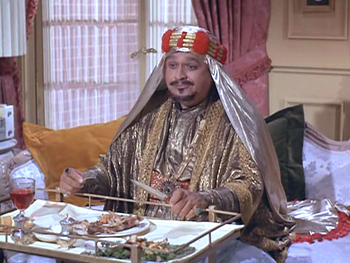 Rotund ruler of Ramat, an Arabian country whose budget is funded by a weigh-in ceremony where his followers give him his weight in gold.
Sully is kidnapped by KAOS agent Mary "Jack" Armstrong who forces him to exercise in order to slim him down below the 300 lb limit whereupon a rival faction unfriendly to the United States will take over the country.
Portrayed by Dan Seymour [Episode #15: "Survival of the Fattest"].