"Parker" redirects here. For the KAOS agent, see "Miss Parker".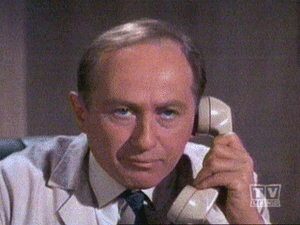 Head of the CONTROL lab following Professor Sontag and succeeded by Professor Carlson.
Parker is the inventor of such useful gadgets as the electronic-fly listening device [Episode #16: "Double Agent"], soup-bowl camera [Episode #17: "Kisses for KAOS"] and remote-controlled cue ball with accompanying cue stick shotgun [Episode #18: "The Dead Spy Scrawls"] but his finest moment probably comes when his telephoned instructions help Maxwell Smart save the United States's reputation as a reliable nuclear power - and possibly the entire East Coast - by disarming an atomic bomb secreted by KAOS in a cabin on Blue Mist Mountain overlooking the PDQ Missile Base [Episode #25: "Stakeout on Blue Mist Mountain"].
Portrayed by Milton Selzer.
Episodes

[

]