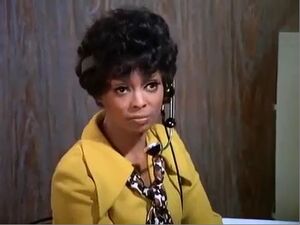 Assistant to KAOS nurseryman Algernon De Grasse.
Redgrave monitors and records the transmissions received from listening devices hidden in plants placed in the offices of top government officials.
Note that although the name 'Redgrave' appears in the credits it is not used in the episode itself.
Portrayed by Loree Frazier [Episode #135: "What's It All About, Algie?"].