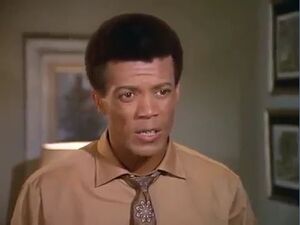 Seventh CONTROL agent to be killed after receiving a banana in the mail.
Roberts is unfortunately unaware that the agent assigned to protect him, Chuck Armstrong, Agent 77, is in fact a killer ape transformed to look human, the very one committing the murders at the direction of his master, the renegade scientist Dr. Mathew Rath.
Portrayed by Maury Wills [Episode #122: "The Apes of Rath"].