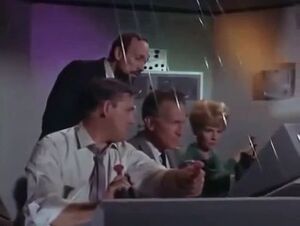 Ostensibly an invisible maid who serves drinks to Max and KAOS Agent Ehrlich after Max is captured and taken to Ehrlich's headquarters.
In fact, Sophie's movements are controlled by a KAOS agent in another room through a system of wires and pulleys as part of an elaborate extortion attempt.
This agent, whose name may or may not be Sophie, is portrayed by Donna Walsh [Episode #5: "Now You See Him, Now You Don't"].