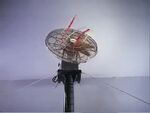 Method devised by Polish scientist Professor Stanislavsky to freeze over the world.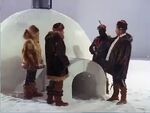 It transpires that this method consists of a giant electric fan on top of an igloo built over Stanislavsky's secret underground laboratory near the North Pole.
[Episode #125: "Ice Station Siegfried".]
Reality Check: The term "Stanislavsky Method" refers to so-called Method acting based on techniques devised by Russian actor and director Konstantin Stanislavsky.