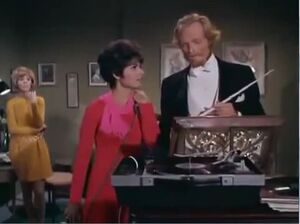 KAOS assassin who is also an orchestra conductor.
The Maestro is responsible for the death of defector Gina Matusik, as well those of Miklis, Wolfberg, Casten and Frank (he had a busy day).
His signature weapon is a bullet-firing baton.
Portrayed by Robert Easton [Episodes #76 & 77: "The Little Black Book, Parts 1 & 2"].