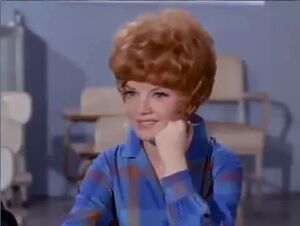 Girlfriend of rookie CONTROL agent 199, Caruso.
When asked why he brings Tina into the classroom at the CONTROL Training School every day when he knows she will be thrown out, Caruso confesses that he "likes to watch her leave".
Portrayed by Clarice Gillis [Episode #93: "A Tale of Two Tails"].