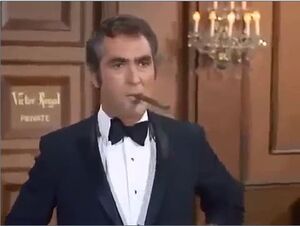 "I was as fooled by her as she was by me."
- Victor Royal.
KAOS agent and owner of Royal's Casino on Saint Germain Island.
Royal is briefly engaged to CONTROL Agent 99 (who he knows as Susan Hilton) after they meet when she is on vacation, each unaware of the other's affiliation.
Portrayed by Jacques Bergerac [Episode #79: "99 Loses CONTROL"].