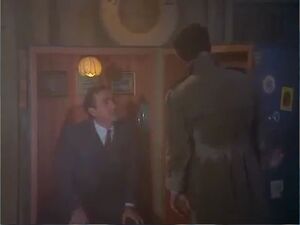 CONTROL agent who attempts to have himself shipped to Pittsburgh in a custom furnished trunk after receiving a banana in the mail; five previous CONTROL agents have been killed on the days that they received similar packages.
Sadly, Webster's precaution is to no avail and he suffers the same fate as his predecessors.
Portrayed by John Barbour [Episode #122: "The Apes of Rath"].